NEWS
Safety Tek Industries is proud to announce the opening of their 600 square foot training facility and showroom at their Bakersfield, California location.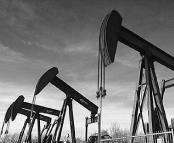 Safety Tek Industries
At Safety Tek Industries, safety is more than just a state of mind.
As a nationally recognized full-service provider of safety supplies, solutions and services, we are committed to delivering quality tools and advanced solutions to improve and protect the lives of workers in every environment.
Safety Tek Industries values our customers' as long-term partners and we fully support their commitment to safety. Since 1998, Safety Tek Industries has been relied on by companies across various industries to create safe and secure workplaces. With unmatched expertise and superior customer service, Safety Tek Industries goes above and beyond to help companies deliver safer work environments and ensure that an organization and its people are adequately protected.
Safety Tek Industries is knowledgeable in OSHA and Cal-OSHA requirements and standard regulatory practices.